Perks of a digital ad agency
Why is it fun to work at Voltage? Oh, let us count the ways.
Here at VOLTAGE we keep things professional. 👩‍💼  And entertaining. 🎉  And creative. 😎
We fan the flames of creativity in an exciting office for workers like you. VOLTAGE keeps the ball rolling with lifelong learning, ensures team development, and keeps the experience enjoyable for all. Read on for a breakdown of how it all works.
Office Atmosphere
Our Louisville HQ hosts objectively far-out features. Kandis, our incredible office organizer, stocks our favorite beverages and snacks. Pretty sweet. Not one but three fridges store food and drink.
Additionally, creative adidas posters, action figures, and a collection of shoes decorate the office walls and shelves. From a book solely dedicated to famous hairstyles to detached, spray-painted mannequin arms, these trinkets provide an exotic look.
Further enhancing the office, VOLTAGE LTD — our official online store for creative tools — hooks us up with VOLTAGE swag. Come visit sometime and you might just get a sensational shirt, hoodie, socks, or a hat. It's how we keep everyone in the office so fly.
Professional Development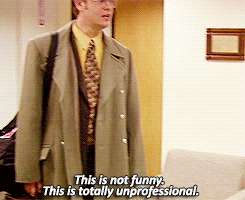 Besides looking professional, we encourage and provide employees with some really great tools and events that keep that lifelong learning alive and agile.
A few times each year, we host VOLTAGE hackathons. These challenge employees to find clever ideas with a unique prompt. We group up with people we don't normally work alongside. When you brainstorm and share ideas with the VOLTAGE team, it helps you get to know other people's skill sets.
We also hold Creative Days. These focus on department-specific exercises. They allow time for creativity to flow over the dam of day-to-day rituals. Both activities exercise the creative brain muscles so they stay fit.
More frequently, VOLTAGE practices regular one-on-ones and team huddles. One-on-ones provide a great confidential and intimate feedback loop de loop. Department huddles allow the sharing of observations, updates, and new projects.
And finally, at all times, we display a full library of design books, business literature, and mucho quirky coffee table books. The office's Lynda.com account also contributes to employee education.
Team Building
We really do love the great culture we possess, including some incredible traditions. Votes determine our weekly Friday playlist theme. And our playlists build up to hours of melodies.
Another tradition that employees love: volunteering! We cultivate a Fource for Good at VOLTAGE, donating our time and effort to causes our clients and employees care about. Read our past efforts here, and feel free to drop us a line if your organization could use some hands!
Also, if you become a part of the team, we'll definitely celebrate your birthday month – BBQ's in the summer and sugar overloads in cooler weather. Not only does this provide snackage and a quick break, but also some interdepartmental mingling.
A Backstage Pass
Our weapon of mass benefits-ness? The Backstage Pass. VOLTAGE's catch-all of perks. We budget $600 for each employee to spend some dough on work-related products and services each year. Employees improve their skills and work environment with the Backstage Pass.
Some employees level up their workspace and talents with:
Typography classes

Noise-canceling headphones

Audio books

Whiteboards

Stand-up desks

Wicked posters
Perks come in all shapes and sizes (and colors, and weights, and smells). But they all add up to an excellent agency with people who love showing up everyday. The perks build our team closer together and develop a more professional agency.
For more information on VOLTAGE call 303-664-1687 or email us at info@voltagead.com.